Gosau - Moments of Bliss
A warm welcome to the Gosau Valley!
The yawning high valley seems to be far from any large metropolis, and yet it was densely populated millions of years ago. The imposing Gosau Ridge-mountain ridge, whose rugged scenery dominates the valley, was once namely a coral reef which rose out of the primordial ocean Tethys. In the Gosau valley, one can find one of Austria's best-known and most-loved scenes: At the head of the valley, at the feet of the Gosau Ridge, lies Lake Gosau. By calm waters, the lake reveals the reflection of the Dachstein Glacier and the highest peak of Austria, the Hoher Dachstein. Spend an exciting holiday among mountains and lakes with events and culture along with a lot of nature in the UNESCO World Heritage region of Hallstatt Dachstein Salzkammergut. We look forward to your visit!
Your Host of the Week in the Gosau Valley
Lake side Inn Gosausee
Spend your holiday in the beautiful mountain area in the Alps in the "Salzkammergut". Our house has been managed for decades by our family. Our commitment is to offer our guests a pleasant and relaxing stay for attractive prices with a permanent impressions. Book online now!
Discover Gosau in Spring, Summer and Autumn
Hiking with Betty in the Gosau Valley
Adventure holidays around Lake Gosau
Service & Information
Tourist information Gosau
nformative brochures and catalogues with great offers for any time of year can be sent to you quickly and at no obligation. We look forward to your call and will be happy to give you advice and further information personally with News from the Dachstein Salzkammergut-region.
» Tourist Office Gosau
Salzkammergut Experience Ticket
Save up to 30% off regular rates with public transportation, with shipping and boating opportunities, mountain railways and uphill facilities, salt mines, ice caves & caverns, museums, swimming opportunities as well as with various recreational facilities and activities
» The Salzkammergut Erlebnis-Card: Why pay more…?
Information - Anything you want to know – at a glance
Whether you plan on staying in the Dachstein Salzkammergut region for several days or a mere few hours, whether you travel by yourself or with friends and family – we supply detailed information for your visit in the Dachstein Salzkammergut region.
» Information
World Heritage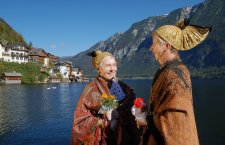 History & World Heritage
Since living memory it was the salt which provided the wealth for the Inner Salzkammergut. The salt is the basis for the typical ancient customs and interesting cultural peculiarities.
» UNESCO World Heritage region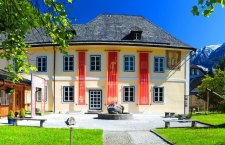 Heritage Museum - A journey through time!
Discover your own personal Hallstatt period on a journey through history - from the Stone Age to the present day in the World Heritage Museum Hallstatt. History does not get any more exciting - come with us!
» World Heritage Museum Hallstatt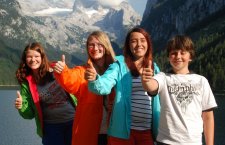 School Project Week in the World Heritage region
School trips usually require a lot of organisation: lengthy phone calls, complicated price tarifs... When you book with us, however, this is not the case. Everything is organised all in one go!
» School Project Week
Winter holiday in the Gosau valley: A fairytale in white