Parking in Hallstatt

Parking Garage   

Parking Place   

Bus Terminal   
Top Sights   
Dear Guests,
We are happy that you have chosen to take an excursion or holiday in Hallstatt. You are probably aware that this historical village dates back more than 7,000 years. In 1997, the village was honored with the position on the UNESCO World Heritage list. We welcome over a half a million visitors to the village every year.
The village is nestled between high mountains and the Hallstatt Lake. Available space is in short supply making parking in the village a problem. To solve it we have made the village centre traffic free during the daytime. It is not even permitted for hotel or guest house visitors to drive through the village. The few existing parking spots are reserved for the inhabitants of the village. We provide several alternative ways for our visitors and overnight guest to enjoy Hallstatt with the least inconvenience possible. Below you will see the parking options and how to access the hotels located in the village centre.
Here you find more information about parking in Hallstatt:
Parking in Hallstatt at a glance
Car Parking in Hallstatt
All information regarding parking in the multi-storey car park P1 (all year) and the car park P2 (summer) for day visitors.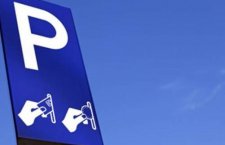 Bus parking in Hallstatt
Here you will find all information regarding coach or mobile home parking in the P3 car park. In addition the current parking rates.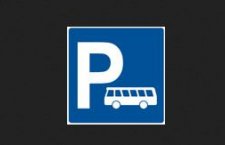 Hallstatt - Small village with a great history
The picturesque village on the lake with the same name owes its existence to the rich salt deposit of salt in the mountain of Hallstatt. 7000 years ago, as the prehistoric humans from Hallstatt began to take the salt from the salt mine who would of guessed, that this little village would give its name to a period in history – the Hallstatt period (800-400 BC). Rich findings in Hallstatt and the upper valley of Hallstatt gave this village international recognition; even today discoveries are still made in the salt mountain of Hallstatt.  Among the most beautiful places of interest are the oldest salt mine in the world and the ossuary in Hallstatt, a romantic boat ride on Lake Hallstatt, a trip to the breathtaking cave world in Obertraun and a visit to the Lake Gosau with the mighty Dachstein glacier. Additionally, Bad Goisern is popular in the summer with hikers and bikers. In winter guests are lured in by the ski areas of Dachstein West in Gosau and the Ski and Freeride Arena in neighboring Obertraun with perfect slope conditions. We wish you an unforgettable holiday in Hallstatt!
Information at a glance
PEB GmbH
Parkplatz Errichtung und Betrieb
Seestraße 158
4830 Hallstatt
Phone.: 0043(0)6134/8255-19
Fax.: 0043(0)6134/8255-19
E-Mail: peb@hallstatt.ooe.gv.at