Restaurant & Bar Zauner in Hallstatt
Look forward to regional delicacies
Seewirt is the restaurant for fish specialities in the inner Salzkammergut. You will experience convivial tradition and modern gastronomy in a lively atmosphere. We serve local dishes that are prepared of high-quality foods, such as fish from Lake Hallstatt or organic meat from the region, game from the surrounding forests as well as vegetables from regional producers. Guests may also enjoy the large selection of Austrian and international wines that round off the various dishes.
Private events
Whether it is baptisms, birthdays, weddings or conferences, Seewirt Zauner provides you with an ideal frame for an unforgettable experience. We will gladly advise you and submit individual and attractive offers.
Events
Date: Dec. 24 - 26, 2017
Ort:  Seewirt - Gasthof Zauner, Marktplatz 51 4830 Hallstatt
Treat yourself and your family or friends to an unforgettable festive season and feast your heart out.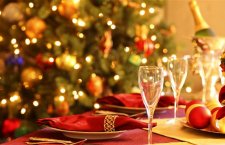 Date: Sun, Dec. 31, 2017 , 19:00 — 23:59
Ort:  Seewirt - Gasthof Zauner, Marktplatz 51 4830 Hallstatt
Especially during this time of the year, your culinary host awaits you with exquisite menus and culinary highlights.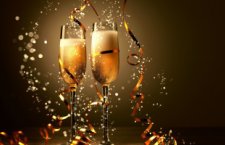 Hallstatt - Small village with a great history
The picturesque village on the lake with the same name owes its existence to the rich salt deposit of salt in the mountain of Hallstatt. 7000 years ago, as the prehistoric humans from Hallstatt began to take the salt from the salt mine who would of guessed, that this little village would give its name to a period in history – the Hallstatt period (800-400 BC). Rich findings in Hallstatt and the upper valley of Hallstatt gave this village international recognition; even today discoveries are still made in the salt mountain of Hallstatt.  Among the most beautiful places of interest are the oldest salt mine in the world and the ossuary in Hallstatt, a romantic boat ride on Lake Hallstatt, a trip to the breathtaking cave world in Obertraun and a visit to the Lake Gosau with the mighty Dachstein glacier. Additionally, Bad Goisern is popular in the summer with hikers and bikers. In winter guests are lured in by the ski areas of Dachstein West in Gosau and the Ski and Freeride Arena in neighboring Obertraun with perfect slope conditions. We wish you an unforgettable holiday in Hallstatt!
Information at a glance
Kontakt
Gasthof, Restaurant & Bar Zauer
Marktplatz 51
4830 Hallstatt, Österreich
Telefon +43 (0) 6134 8246
Fax +43 (0)6134 8246-8
E-Mail: info@seewirt-zauner.at