Discover the beautiful landscape of Austria
Easier peddling with E-power - the new dimension in cycing ... With your own power, supported by clever technology, even long routes and steep mountain roads are not beyond your reach, as well as you being environmentally friendly on the move. Discover the landscape around Lake Hallstatt by E-Bike or Pedelec. Follow the well-established cycle and mountain bike trails throughout the Dachstein Salzkammergut region.
It is easier to pedal with e-power …
Most people don't want to cycle any more. Health problems or lack of fitness are the most reasons for this decision. But with the electric bicycle Swiss FLYER people get a new chance to enjoy cycling. With your own strength and supported by a new technology you will be able to cycle long distances and step streets easily. The very joint-gentle Swiss FLYER knows no age limit.
The new dimension of cycling …
This revolutionary cycling pleasure can be experienced in every movelo-region. Guests enjoy sightseeing, points of interests, breath-taking views, cultural highlights and culinary delicacies in a new way. movelo makes your holiday a new life time experience.
Beautiful E-Biking tours around Lake Hallstatt
The most beautiful places for e-bike cycling in Austria: Ride with ease through the beautiful landscape around Lake Hallstatt. Climb up and descend mountain passes in Gosau. For you, no path is too far and no hill too high – because you will be sitting on the seat of an electric bike!
E-Bike-Rentel
Your bike specialist in the Salzkammergut. Numerous brands. Large selection. Expert advice. Rental of eBikes and providers of "guided eBike tours".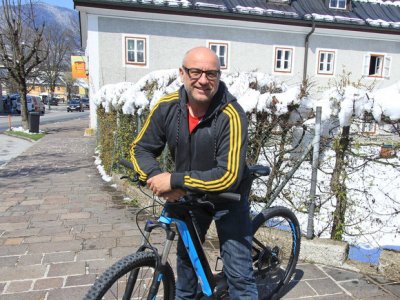 Largest selection of E-Bikes in Dachstein West: Experienced, helpful Team – Trail Information etc. Fun for the whole family – Children Trailers available.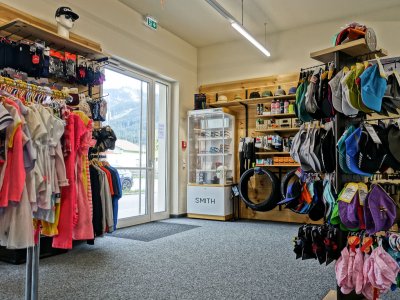 Tours

Gosau | Iglmoosalm-Runde: Fossils and Mineral Collection Gapp, Old Farmhouse, Grind Stone Mining Exhibition, Adventure Theme Park Urzeitwald (Primeval Forest)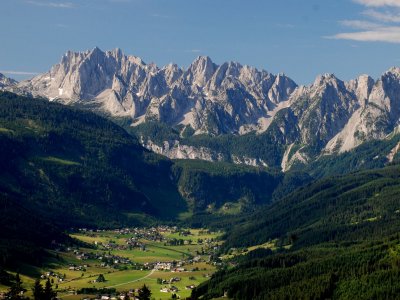 Three-hour mountain bike tour from Bad Goisern on Lake Hallstatt via Hallstatt and Obertraun. Along Eastern Shore Trail. Warning: Some sections are not. Tour length about 41 cinema meters. For experienced bikers.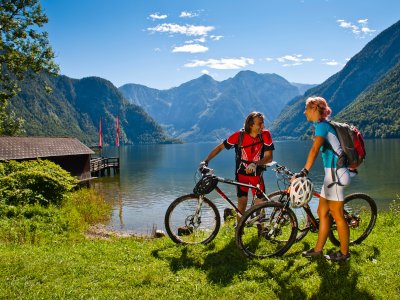 A circuit of the Dachstein is rich and varied also in terms of the local scenery. The route includes glistening Lake Hallstatt, the lush pastureland of the Ausseerland and the Ennstal Valley.