Program for bad weather
If it should rain...
Day trips to the surrounding area of Dachstein Salzkammergut are a fantastic alternative to the various sports activities at the holiday region. There are marvellous opportunities for bad weather programmes in Hallsattt, Gosau, Bad Goisern and Obertraun. In the case of bad weather, various day trip destinations beckon in the close vicinity of Dachstein Salzkammergut. There is much to discover – even if the weather is not at all perfect: excursions, museums,  wellness spas, and many sights. Additionally, you can also stroll, shop, and indulge yourself.
The Kaiser Villa in Bad Ischl
The most famous summer guest from Bad Ischl was the Kaiser Franz Joseph, who spent around sixty summers in the Imperial Villa surrounded by a large park.
A journey through time!
Hallstatt | Heritage Museum: Discover your own personal Hallstatt period on a journey through history - from the Stone Age to the present day in the World Heritage Museum Hallstatt. History does not get any more exciting - come with us! Open from May until September daily!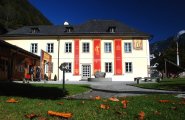 Archaeological excavations
Archaeological finds from the Celtic and Roman times and the Middle Ages unearthed by chance in the cellar of the sport shop Janu, in the 300 square meter area can be viewed during shop opening times.
The Landler museum
Bad Goisern | The Landler or Transylvanian Landler museum: Discover the traditions and history of the Landler in a rare exhibition.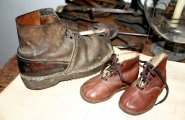 The Anzeau open-air museum
Bad Goisern | The mill is part of a so-called pair-farm and typical for the Salzkammergut region. There are living quarters, a barn and adjacent old mill and lumber mill.
Gosau indoor pool
Swim a few rounds in the warm water, or just paddle about - a pleasurable way to relax and enliven. Enjoy the spectacular view of the snowy Gosau ridge. Only 20 minutes away.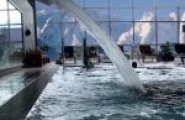 EurothermenResort Bad Ischl!
Bad Ischl | EurothermenResort Bad Ischl!: All under the same roof. A wellness centre offering Alambra, Yasumi Sauna with both indoor and outdoor saline pools.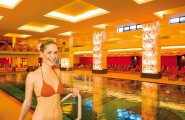 Visit Bad Goisern local craftsmen
Bad Goisern | combination of all things old and modern - eg the "Hand. Werk.Haus" and Neuwildenstein stately home, the Kirchengasse passageway and the lower Marktstrasse (market street).
The Neuwildenstein Stately Home
Bad Goisern | Hand.Werk.Haus: The Salzkammergut Hand.Werk.Haus (The Neuwildenstein Stately Home) is described as a show place for local handicrafts, and is important in the sustainable cultural and economic development of the region!
Witness of the past
Gosau | Stone and fossil grinding/exhibition: Fossilised creatures up to about one million years old are found in river beds and certain rock faces around Gosau