Gosau - Moments of Bliss
And when are you coming?
Enjoyment always comes first during a holiday in the Gosau Valley: No matter if in the saddle, on "Shank's pony", on the wall, on two planks or in the grove. In Gosau, in the UNESCO World Heritage region of Hallstatt Dachstein Salzkammergut, there is always something going on whatever the season! Picturesque "Glücksplätze" (places of happiness) and plenty of events ensure the right mix. Sometimes up, sometimes down! But always with lots of lifeblood. Let yourself be surprised! See you in the Gosau Valley!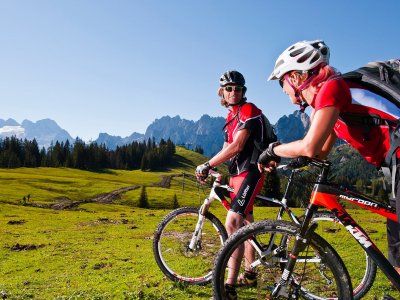 Whether you ride a mountain bike to achieve sporting ambitions or for pure enjoyment, the landscape around Lake Hallstatt is a bikers' paradise.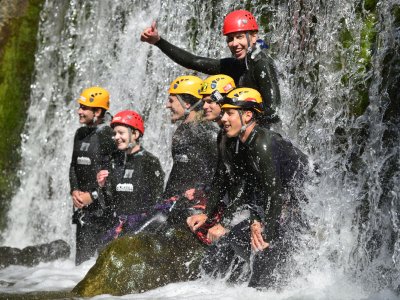 Der Abenteuer- und Funfaktor beim Canyoning ist beeindruckend hoch und die Abwechslung ist riesig. Abseilen, Sprünge ins Wasserbecken, auf Wasser geformten Rutschbahnen gleiten und wandern durch eine beeindruckende Natur.
Rugged rock faces, ridges and turrets - the magical fascination can be felt immediately. Whether you are a newcomer, an experienced mountaineer or a passionate climber – you will find it around Lake Hallstatt.