Gosau - Moments of Bliss
And when are you coming?
Enjoyment always comes first during a holiday in the Gosau Valley: No matter if in the saddle, on "Shank's pony", on the wall, on two planks or in the grove. In Gosau, in the UNESCO World Heritage region of Hallstatt Dachstein Salzkammergut, there is always something going on whatever the season! Picturesque "Glücksplätze" (places of happiness) and plenty of events ensure the right mix. Sometimes up, sometimes down! But always with lots of lifeblood. Let yourself be surprised! See you in the Gosau Valley!
Important information - you should read!
Corona Special
Here you will find an overview of cancelled events, the closure of places of interest and further information on the topic of "Corona virus precautions". Further information…
Summer in the Gosau Valley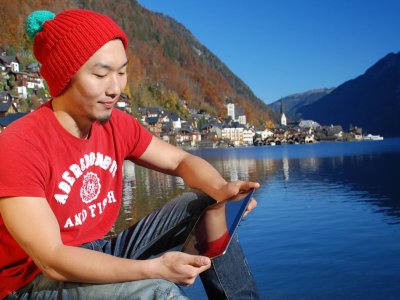 There is so much to discover in the UNESCO World Heritage region of Hallstatt Dachstein Salzkammergut. Old mines, mighty cave worlds or spectacular glaciers at romantic lakes - a paradise for cultural- and nature lovers.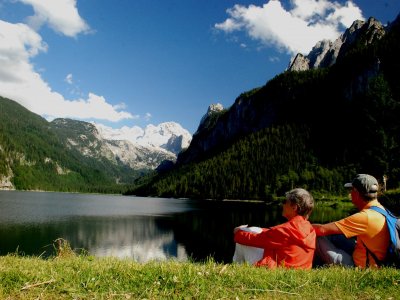 Breath-taking glacial views, rustic alpine huts, challenging fixed-rope climbing routes, sensational water settings—a travel destination with endless possibilities!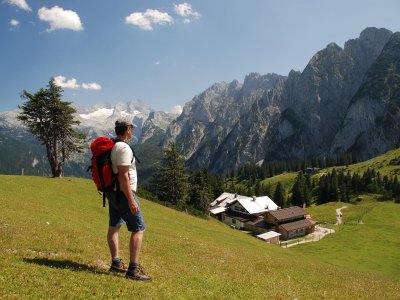 Here where skiers come to put their carving skills to the test in Winter, the gently rolling green meadows and mountain ridges offer fantastic views – the perfect place to enjoy a walk.
The guided tours will lead you to the most beautiful places around Lake Gosau and Lake Hallstatt. Betty will give you unforgettable moments!
Outdoor in the summer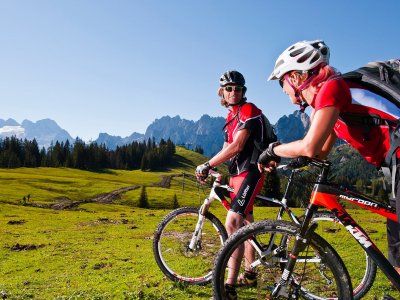 Whether you ride a mountain bike to achieve sporting ambitions or for pure enjoyment, the landscape around the Gosau Valley is a bikers' paradise.
Hiking in Gosau- a very special treat! Here you will find the most beautiful hiking trails, the most popular mountain huts and Alpine pastures, impressive landscapes, guided tours and numerous insider tips about in and around the Lake Hallstatt area.
Rock climbing has become very popular in region Dachstein-Salzkammergut over the last number of years. And no wonder – there thousands of cliffs, bluffs and crags for climbers to test their skills.
World Heritage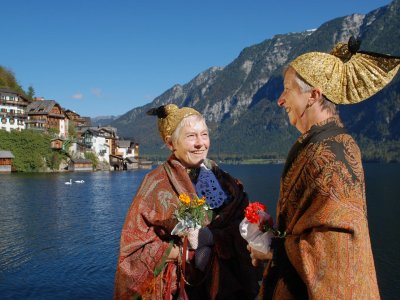 Since living memory it was the salt which provided the wealth for the Inner Salzkammergut. The salt is the basis for the typical ancient customs and interesting cultural peculiarities.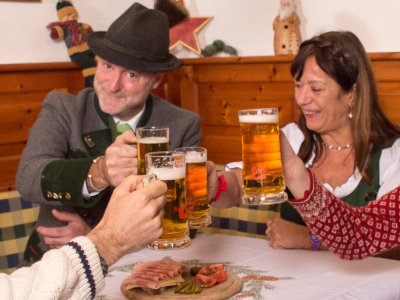 Would you like to know more about tradition and customs? Here you can find out more about individual events and authentic folk culture. Interesting trivialities not found in any travel guide.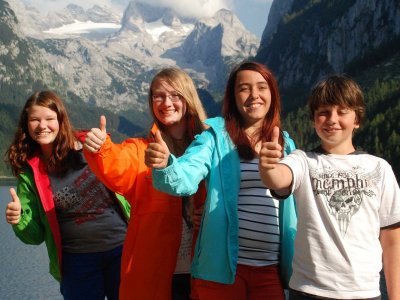 School trips usually require a lot of organisation: lengthy phone calls, complicated price tarifs... When you book with us, however, this is not the case. Everything is organised all in one go!
Winter 2020/21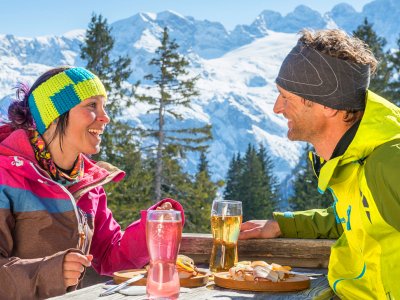 Winter conjures our valley into a true fairy-tale world. A perfect winter day full of the promise of endless fun. That´s winter in Gosau!
Reflective, down to earth, delicious! Enjoy the pre-Christmas period in the Salzkammergut. A pleasure for all your senses! Where time stands still! Let yourself be enchanted. The place to be!
Highlight of the event is the display of hot air balloons by night. A stunning visual treat! Spectators flock to the Gosau and see how enormous flames create the hot air needed to inflate these huge, brightly coloured balloons.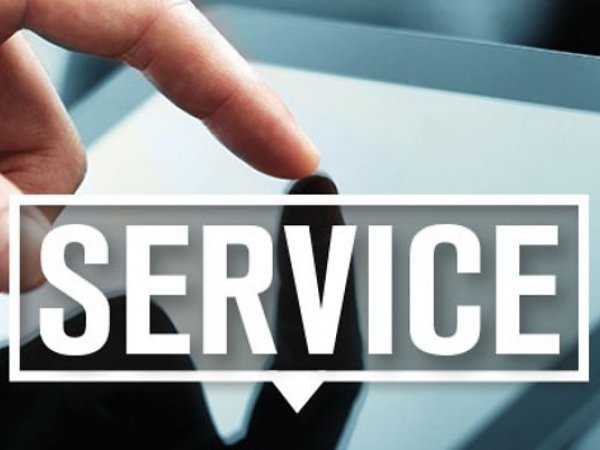 Whether you plan on staying in the Dachstein Salzkammergut region for several days or a mere few hours, whether you travel by yourself or with friends and family – we supply detailed information for your visit in the Dachstein Salzkammergut region.