UNESCO World Heritage region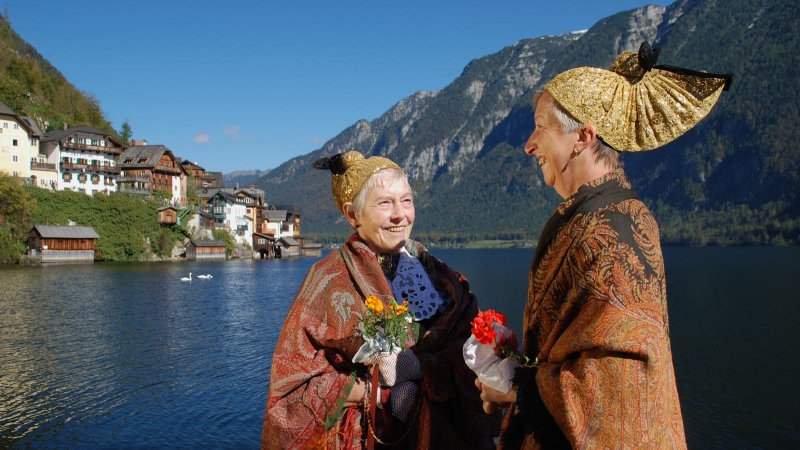 The region around Lake Hallstatt – World Cultural Heritage
Located between the Wolfgangsee, Traunsee, Ebensee and Hallstättersee lakes, the Dachstein-Salzkammergut area (or: Inner Salzkammergut) comprises the villages of Bad Goisern, Hallstatt, Gosau and Obertraun. In 1997 most of the historic, cultural landscape was listed a UNESCO World Heritage Site – characterized by breathtaking views, mighty peaks and spectacular caves. The UNESCO World Heritage region of Hallstatt Dachstein Salzkammergut has always attracted both active and relaxation-minded travelers thanks to charming bathing lakes and unspoiled mountain scenery. With its bizarre ice caves, varied hiking routes and the Five Fingers viewing platform Dachstein Mountain is the most popular excursion site in the area. The Schönbergalm conservation area is not only home to the Cave Museum, but also the starting point for excursions to the Dachstein Ice Cave and the Mammut Cave, and therefore a highlight for families.
A visit to the ice cave will definitely change your perspective! The fascinating, subterranean world of ice and rock developed in the depths of Dachstein Mountain in the course of time. High above the Traun Valley qualified and experienced guides introduce adults and children to the highlights of the Dachstein Eishöhle ice cave, including 'Eispalast' and 'König Artus Dom'. However, a holiday in the Dachstein-Salzkammergut region offers unparalleled nature experience above ground as well: Visit the Five Fingers platform for spectacular views of the mountains; explore the Schönbergalm nature reserve; or walk along the Heilbronner Rundwanderweg loop trail and leave dull everyday routine behind.
Your gateway to the mountains: One lift pass covers the Krippenstein Seilbahn in Obertraun and many other uphill facilities throughout the Salzkammergut. With the free Schladming-Dachstein Summer Card many local attractions are accessible for free or at discounted rates. Bad Goisern's public beach at Lake Hallstatt lends itself to a refreshing soak on a hot summer's day. Do not miss out on a visit to the picturesque village of Hallstatt an , but has also greatly increased their prosperity and brought with it certain priviliges. As a result, this little community has become world famous, and local people take pride in the fact that a whole period in history was named after them.