Ideal skiing conditions
The Dachstein Salzkammergut region claim to have wide areas of skiing freedom and no waiting at the lifts. Experience the spell of the mountains in the secluded vastness of the Dachstein. The solitary of nature, the magic of the powder snow and the wide open spaces – this may be the ultimate experience! For those who prefer the ski piste – no matter what age – may challenge the numerous slopes of the Dachstein area!
Our offers
On the road with the professionals
Around Lake Hallstatt you will find a selection of outdoor providers who offer you the possibility to experience an exciting and eventful adventure.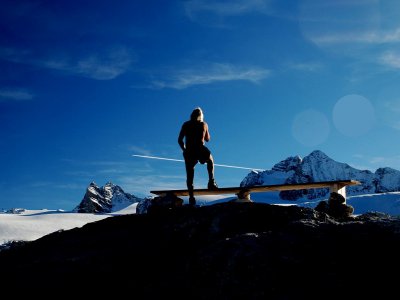 Book a winter holiday around Lake Hallstatt now!
Numerous hosts, in Bad Goisern on Lake Hallstatt, Gosau, Hallstatt and Obertraun await you with cozy inns, well-kept guesthouses and the very best hotels. For a list of all accommodation providers for your snowshoe hiking holiday in the holiday region of Dachstein Salzkammergut, see our accommodation directory. The numerous hosts offer accommodation to suit all budgets. Stay in constant interaction with the surrounding nature. We hope you enjoy your winter holiday in the Salzkammergut!