Winter Time
Winter top winter sports resort
Winter top winter sports resortYou love skiing, snowboarding, carving or freestyle skiing. Then, Dachstein Salzkammergut is the right place for you. In this region you will find conditions that make your heart beat faster. Many kilometres of piste where snow is guaranteed and ideal for all the family! Thanks to the latest technology and most modern ski lifts and cable cars, you can reach the tops of the mountains in the heart of the Salzkammergut in a very short time. More than 60 km of skiing slopes, the perfect snow from December to May, well-prepared slopes ranging from easy to demanding, modern lift facilities, beautiful views and cosy ski huts.
Magical Snow
The Dachstein Salzkammergut region claim to have wide areas of skiing freedom and no waiting at the lifts. For those who prefer the ski piste – no matter what age – may challenge the numerous slopes of the Dachstein area!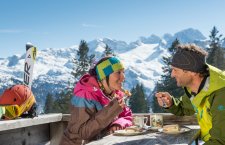 Sights in the wintertime
Your holiday in the Dachstein Salzkammergut region will be full of variety, guaranteed, since there are so many things to see in the four holiday resorts of Bad Goisern, Hallstatt, Gosau and Obertraun.
Revitalisation & more
Enjoy relaxing moments for body and soul: Watch the snowflakes falling from the sky onto white snowy meadows while you bathe in the warm thermal water. An experience for the senses!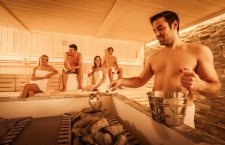 Under the ice
Hallstatt | Ice diving: one of the most exiting ways of experiencing the underwater world: Dive into the lake of Hallstatt or lake of Gosau.
Snow-free
Wenn es mal wieder mit dem Schnee etwas länger dauert: Hier finden Sie das passende Programm. Wie haben hier für Sie die besten Alternativen im Welterbe zusammengestellt.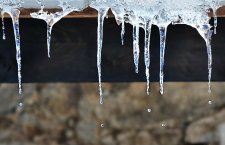 Salzkammergut Winter-Card
Take advantage of the Salzkammergut Winter Card and enjoy discounts for many winter offers in the UNESCO World Heritage region of Hallstatt Dachstein Salzkammergut..
Always well-informed
When is the next cable car to the Dachstein Plateau in Obertraun? When does the next sightseeing ship depart from Hallstatt? With the four tourism platforms of the UNESCO World Heritage site of Hallstatt Dachstein Salzkammergut // www.hallstatt.net // www.bad-goisern.net // www.obertraun.net // www.gosautal.net // you will always stay up-to-date on current hours of operation, itineraries and more. If you'd like to use this information for during your stay in the holiday region of Dachstein Salzkammergut, then we would suggest that you save the appropriate website of your holiday destination in your favourites list on your smartphone or tablet. Then, you will always be informed during your holiday in the Salzkammergut. We hope to see you in Hallstatt, Gosau, Bad Goisern and Obertraun!
Events in winter
Enchanting and romantic pre-Christmas period, iconic start to the year or colourful ballooning mixed with numerous winter sports events. Winter Highlights from December to February at a glance.