Holiday homes
Unlimited holiday freedom
You want to spend your holidays in Austria? Discover the UNESCO World Heritage region of Hallstatt Dachstein Salzkammergut and find quiet holiday homes in Bad Goisern on Lake Hallstatt, Gosau, Hallstatt and Obertraun that provide rest and relaxation. Enjoy the tranquility, the variety of attractions and the numerous events. Here you can directly search for and book your dream holiday home. You pay no commission to middlemen or booking engines, but book directly with the hosts at an affordable price.

Holiday home

Appartement
Enjoy your holidays in our lovely holiday home in Gosau! During your stay you have the house Urstöger alone for you and your friends! At the garden there is a barbecue grill and a fine sitting place and a playground for your kids.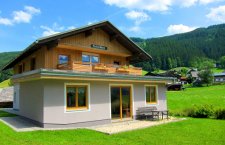 Enjoy carefree days in the center of Gosau. Shopping opportunities, the indoor swimming pool and restaurants can all be reached in just a few minutes. The lifts are only 5 minutes away by car and the ski bus stop is right in front of the house!
Enjoy family holidays in an Alpine hut, belonging to the Lederhuber family and have been built to traditional designs. Up to 6 people per hut. Quiet location in a unique landscape. 15-minute drive from Hallstatt!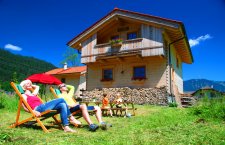 In our house there is room for 2 to 6 people. The swimming pool is three minutes walk away from our apartment, the center of Hallstatt is just 5 minutes walk. Best position guaranteed!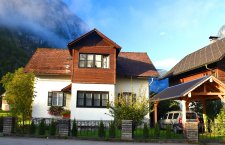 Your free holiday adventure card!
A holiday, in the UNESCO World Heritage region of Hallstatt Dachstein Salzkammergut, is now twice as rewarding: Enjoy unforgettable experiences and save at the same time! How does this work, you ask? With the Salzkammergut Adventure Card or the Salzkammergut Winter Card. - Depending on the season! These cards are free, when staying for three nights or more and are available from numerous accommodation establishments as well as in the four tourist offices of the Dachstein Salzkammergut holiday region. This will turn your summer holiday in Bad Goisern, Gosau, Hallstatt and Obertraun, into an unforgettable experience! Here is an overview of the attractions and leisure activities where you will receive a discount with the Salzkammergut Adventure Card or the Salzkammergut Winter Card! We wish you relaxing holidays between mountains & lakes within the World Heritage.
Always well-informed
When is the next cable car to the Dachstein Plateau in Obertraun? When does the next sightseeing ship depart from Hallstatt? With the four tourism platforms of the UNESCO World Heritage site of Hallstatt Dachstein Salzkammergut // www.hallstatt.net // www.bad-goisern.net // www.obertraun.net // www.gosautal.net // you will always stay up-to-date on current hours of operation, itineraries and more. If you'd like to use this information for during your stay in the holiday region of Dachstein Salzkammergut, then we would suggest that you save the appropriate website of your holiday destination in your favourites list on your smartphone or tablet. Then, you will always be informed during your holiday in the Salzkammergut. We hope to see you in Hallstatt, Gosau, Bad Goisern and Obertraun!